Designing your own jewelry can be the most cherished expression of your uniqueness. It is a way to tell the whole story of your life. It enables you to combine modern and vintage in a piece that has an emotional value and fashionable style. You can create jewelry that you already have or design original pieces with your ideas and our imagination.
The appeal of custom-made jewelry design is the ability to reflect your personal style. As a wearable work of art created specifically for you, Custom Jewelry Designs are diverse & handy. That's why it is something truly unique.
A Small Guide To Your Own Jewelry
From the moment you start talking about your jewelry design ideas pop in till you finish the piece in your hands. Abid Jewelers is here to guide you through your personalized experience. The first step of the process of designing a custom piece is initial consultation to discuss ideas. Determine your personal style and decide what kind of jewelry that you'll enjoy wearing. At this point you'll likely shift the direction. That's perfectly fine! In most cases, we'll sketch a few of these Custom Jewelry Designs with you. When we're sure that we've got your thoughts, we'll go on to the next stage.
It's wonderful to dream of wedding jewelry that is as individual as the bond you have for each other. There is nothing quite like making an engagement set or wedding ring that is yours solely yours. Abid Jewelers understands the need for something exclusive and distinctive for you. We also excel at helping you design unique wedding rings.
It doesn't matter if you start the journey by choosing a sparkling center diamond or a stunning colored stone. Select an entirely recycled platinum, gold or a different precious metal for the setting, the sky's the limit. Rings in Custom Jewelry Designs can be aesthetically designed with elegance. You may have a precious memory, such as an old diamond wedding ring, or an idea of something completely modern. Create it as your own with a completely unique design. Custom rings can be designed in any metal and any stone based upon your affordability.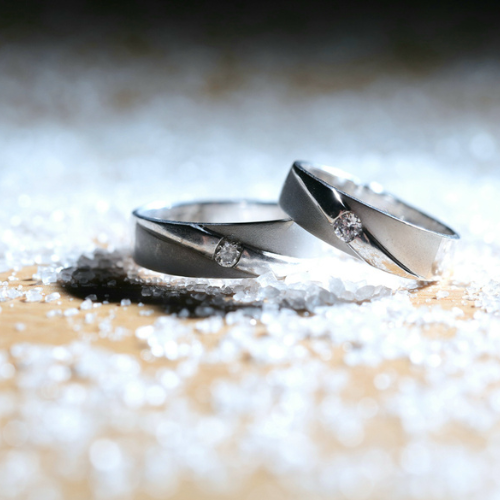 5 Reasons Why Custom Jewelry Designs are Best Option
Custom Jewelry is preferred on special occasions and gifted to loved ones such as Mother's Day or Valentine's Day. It lets the person you are giving it to know that you think he/she is individual and special. Specially, when an individual needs a uniquely crafted gift created specifically for them. So, it conveys the significance of the bond and boosts its sentimental value. Jewelry stores can assist you in creating Custom Jewelry Designs that are timeless.
Custom jewelry is in essence unique. It is made exclusively for the person who will wear the piece. There are as numerous options to display the individuality of a person in jewelry as people around the world. If the style of the wearer is classic and elegant or fun and flashy, personalized jewelry can show the individuality of the wearer.
Custom jewelry will be a lasting memory of the gifter and can trigger memories that come from receiving the thoughtful present. Your design will become a unique, beautiful item of jewelry that is treasured for years to come.
A quality standard for the Custom Jewelry Designs can be set by working with a jewelry designer. Each piece's component is able to be chosen to meet the standard. This ensures that the final piece will appear its best and will hold or appreciate as time passes.
Custom-designed jewelry can be made to go with and enhance a specific outfit or dress and its style and color.
The results of Custom Jewelry Designs are usually stunning pieces that are a fraction of the price of jewelry pieces that are available.
Finally, when you're looking for then you could bring an identical image or piece of the item you're seeking. Then, the designer will draw sketches together to design an image of the work that you want. The design can be made with silver, gold, or any other material of your choice, as well as the gemstones you've picked (if there are any) in the colors you've chosen. If you select customized jewelry from Abid Jewelers, the possibilities towards elegance & beauty are limitless.