Jewelry is a timeless fashion accessory that has been worn for centuries. It expresses one's uniqueness, culture, and sense of fashion. Making jewelry is an artistic endeavor that requires creativity, ability, and precision. Pakistan is home to some of the world's most talented and renowned jewelry designers. Thanks to the growth of e-commerce, it is now easier than ever to find the Best Jewellery Designing services in Pakistan.
Along with traditional gold and diamond jewelry, Abid Jewellers also offers a variety of contemporary jewelry. The business sells a variety of fashionable jewelry suitable for any occasion.
The business also offers a significant assortment of traditional and modern wedding jewelry—for future brides in Lahore, especially the Abid Jewellers wedding collection.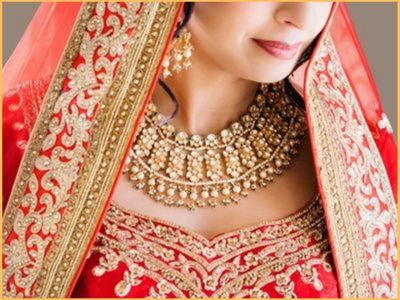 One of the best places in Lahore to get jewelry design services is Abid Jewellers. In Lahore, Abid Jewellers is a well-known business famous for its excellent craftsmanship and unique designs. They blend high-end materials like gold, silver, and valuable diamonds to produce a wide range of designs that range from traditional to modern. Additionally, Abid Jewellers offers customers the chance to create custom jewellery. The business also provides a significant assortment of traditional Meenakari jewellery.
The local markets and bazaars are the best venues to get jewellery design services in Lahore. Lahore is home to some of the world's most renowned and prominent bazaars, including Liberty Market and Anarkali Bazaar. These bazaars are filled with retailers and vendors specializing in jewellery and accessories. You could find one-of-a-kind things and get a sense of local styles and trends by visiting these markets.
In addition, designer boutiques and high-end jewellery shops provide jewellery design services. These shops feature some of Pakistan's most talented and well-known jewellery designers. They provide a range of designs, from traditional to modern, and often employ expensive materials like gold, silver, and valuable stones. Even though they could be more expensive than other options, getting the quality and craftsmanship these organizations provide elsewhere is impossible.
Last but not least, Meenakari is one of Pakistan's most renowned and in-demand Best Jewellery Designing services. Bright enamel is painted on metal items as part of the meenakari art style. Using this technique, intricate and thorough patterns are created, often including floral, animal, and other elements. 
Meenakari is a traditional art form passed down through the years, and it is one of the most distinctive and elegant jewelry styles. Meenakari jewelry is sold in many shops and on Pakistan's streets, especially in Lahore, Multan, and Karachi.
Lastly, Pakistan is home to some of the world's most talented and renowned jewelry designers. Whether you choose traditional or futuristic aesthetics, many options are accessible. From online marketplaces and local markets to posh shops and designer boutiques, you may find the perfect piece of jewellery anywhere that fits your style and personality. 
Additionally, Meenakari jewelry is a kind of artwork that should be considered while studying Pakistani jewelry culture. You can find Pakistan's Best Jewellery Designing services with little research and searching.