Previously, we have written about the different types of jewelry, trends & other attributes. Custom Design Jewelry was never a prominent part of our research before. So, after customer reviews & demand, we have decided to clear out our point on this notion. In this article we will discuss the benefits of Customized Jewelry & its Designs.
What is Customized Jewelry?
Customized Jewelry is an easy way out towards designing your own jewelry. Customers now have the option of choosing from available designs or making their own jewelry on order. Now you don't have to be stuck with repetitive designs over decades. You can design & Wear Custom Design Jewelry of your own. Jewelry Customization is beautifully done by jewelers as they're experts in their work. Surely, they know how to play with metals and add beauty to them. Especially, in the case of gold & diamond jewelry, customers can now choose all the attributes by themselves. These include, weight of jewelry, dimensions & size, number of gems & other aesthetics.
Why to Choose Customized Jewelry?
Custom Design Jewelry is the best option for people with a sense of art. Those who need to add their own perspective in every walk of life must go for customized jewelry. Following are the 5 benefits of Customized Jewelry.
People who cannot afford heavy & expensive jewelry can make their own jewelry. They can lower the weight & number of stones in it. Also, Jewelry customization gives them the freedom of choosing the low cost options. Easily you can go for Custom Design Jewelry in light weight necklaces & slim rings. You can also remove the dangling big pendants and  earrings that are out of your budget. Therefore, jewelry customization also gives you freedom of time as well. You can go for designing each jewelry item as per your income periods. Every month purchase a single piece & complete your design in a few months.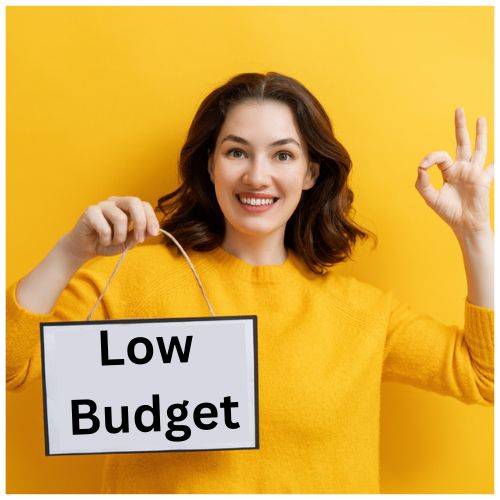 2. Best For Aesthetic & Creative People
Creative & aesthetic people will always want to add their part in jewelry design. Therefore, customized jewelry is best for them. People who know how to match metals & color schemes of stones can craft the Custom Design Jewelry better. But then you need to explain the design and its complete details to the jeweler. Surely, self-designed jewelry will look amazingly hot on ladies if they know how to get it designed like they want.
3. Make Unique Identity of Yours
Personally, designed jewelry will make you look unique. Mystically, when you enter the dancing bowl wearing your own jewelry design it will mesmerize everyone. It will make you look stunning and look different. Everyone shall notice you and ask you the name of the jeweler. Everyone will know that it was you who made your own Custom Design Jewelry. They might ask you to design the same for them. In this way, you can start your own jewelry designing business as well.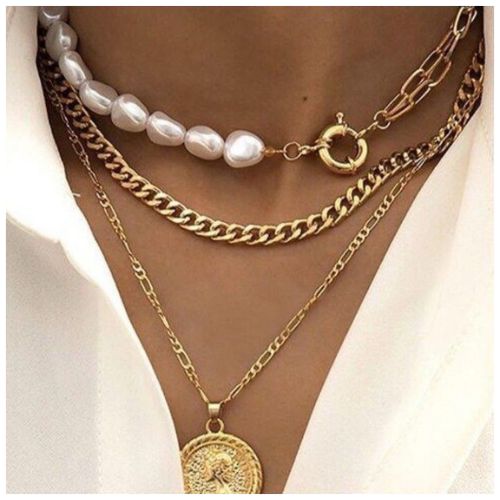 4. You are Free To Break The Tradition
Traditionally, people choose the classic old jewelry designs. Whether it's an Egyptian style choker necklace or an Indian 'Mang Tika'. Traditional classic jewelry will not give you much room for customization. You will have to choose from limited designs and wear it in an old fashioned way. Not only will it make you feel unimportant but also a faded personality. So, go on to customize your own jewelry and break some rules. Custom Design Jewelry will offer you a great deal of freedom in thinking & creating your own sets. You can go as funky as you want or as elegant as you want.
You can set the trend for others by wearing your own designed jewelry. Freely choose whatever you wish for yourself in life. Depict it by customizing your own jewelry. Design it by putting no limits but do it professionally.  A trendsetter will never follow any other fashion but create his or her own. Designing your own jewelry will lead you towards a profession that can become your passion. If you already know well about Custom Design Jewelry, then you can launch your own brand.
Where To Buy Custom Design Jewelry
Today, in Pakistan jewelers now offer customized jewelry in two options. First is that you can choose from available customized patterns. Second is that you can totally bring your own design to the jeweler. In both situations you have full control over the choice. Do some research on top jewelers who have successfully offered customized jewelry like Abid Jewelers. We offer one of the Best Custom Design Jewelry options in Gold & Diamond. We can also bring newness to your old designs.
We hope that this article was informative enough for you. Keep visiting our blog for informative articles about gold and diamond  jewelry.