Finding the perfect piece of Kids' Jewelry can be daunting for a parent. Not only do you want something age-appropriate and durable, but you also want something your child will love and cherish for years. In this blog post, we will explore the most popular types of Jewelry for children concerning traditions, rituals, and trends so that you can make an informed decision regarding your child's next accessory.
For instance, Cambodian parents often tie silver strings with bells on their children's ankles to keep off evil and track their movement. But the indisputable fact is that the tradition existed and is still going strong. The accessories for kids are also considered while meeting and greeting people.
Birthstone jewelry is a popular choice for Kids' Jewelry as it is a personalized gift unique to each child. Birthstones are gemstones that represent the month in which a child was born, making them a unique and meaningful gift. Whether you choose a birthstone necklace or a birthstone bracelet, your child will love the personal touch of this type of Jewelry. This birthstone jewelry can also be referred from the rituals, caste, and religious ceremonies.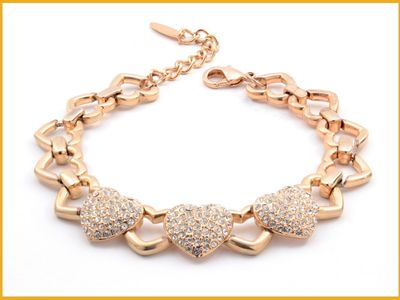 Charm bracelets are a timeless classic that has been popular for decades. It originated in time and is considered one of the best forms of Kids' Jewelry. A charm bracelet is a bracelet that has small trinkets or charms hanging from it, such as a heart, a star, or an animal. These charms can be added over time to commemorate special occasions or milestones, making them a sentimental and meaningful gift for your child.
Nameplate jewelry is a trendy and modern option for Kids' Jewelry. Nameplate jewelry is a piece of Jewelry that features your child's name or initials. This type of Jewelry can come in the form of a necklace, bracelet, or even a ring, and one of the wearings jewelry for your kids. Nameplate jewelry is a great way to personalize your child's accessory and make it unique to them.
Earrings are a classic piece of Jewelry that can add a touch of sophistication to your child's outfit and kid's Jewelry. There are many types of earrings, such as studs, hoops, or dangle earrings. When choosing earrings for your child, it's essential to consider their age and the size of the earrings to ensure they are safe and comfortable to wear.
In conclusion, there are many types of Kids' Jewelry to choose from, each with its unique style and personality. Whether you choose a birthstone necklace, a charm bracelet, or a set of earrings, your child will love the special touch that comes with wearing a piece of Jewelry that is unique to them. So, take your time and choose the perfect accessory your child will treasure for years.