"Does a young woman forget her jewellery, a bride her wedding ornaments?"
Weddings can't be complete without perfect, delicious cuisine, and elegant jewellery! However, picking the best and fashionable jewellery can be a difficult task. It can be difficult to know what trends in Diamond Bridal Jewellery designs 2022 that you need to know about the big day. Don't worry, because we've got you covered. We've curated beautiful Bridal Diamond Jewellery for every bride.
The right choice of jewellery that matches the season and the fashion of the moment is essential. However, we are aware that the wedding is not only about the wedding jewellery and there is a checklist of things to do. There is a lot to think about, including the decoration and the food. We have thought of making it easier for you. We've brought you the most fashionable bridal jewellery here to help you to choose from.
However, The definition of style has evolved. Nowadays, brides aren't adamant that the conventional wedding dress is attractive. They are open to new ideas and select what is comfortable for them. We've seen the fashion for wedding jewellery evolve through the time.
Following are Some of The Stunning Bridal Jewellery Designs That are Trending This Year
Pastel Colored Diamond Necklace:
In the past, pastel colours were not receiving much interest. Recently, they've become a huge hit. From wedding themes to jewellery, we find it everywhere. And in addition the pastel-colored necklace appears amazing. The necklaces look great with the neutral Lehenga. Diamond Bridal Jewellery designs for 2022 certainly include this necklace in pastel colours to be on your list.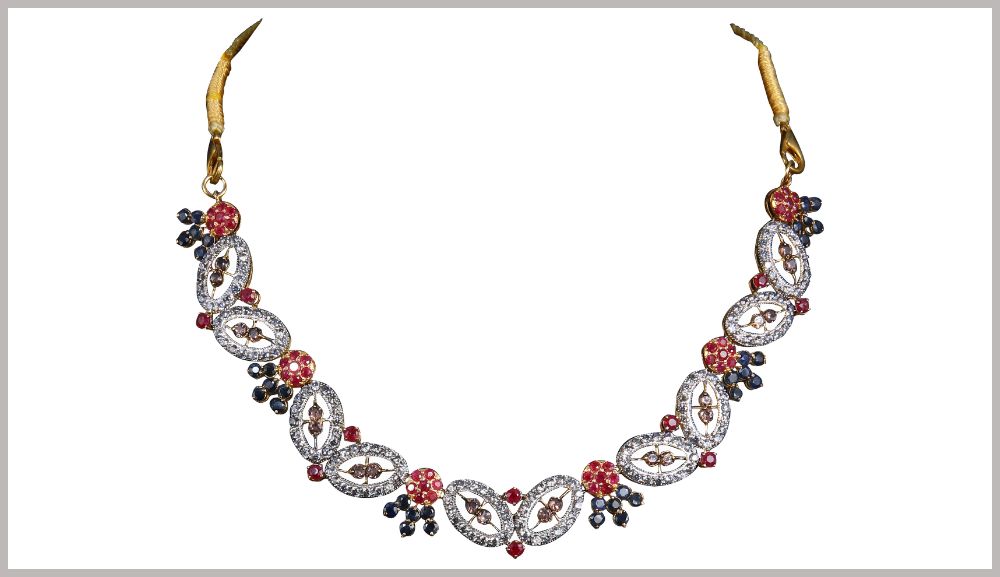 Multi-Layered Diamond Necklaces:
In light of the previous years, large bridal jewellery will be the most popular wedding jewellery trends for 2022. A necklace with multiple layers creates an elegant statement for your wedding day.
The multi-layered necklace may not be an original fashion, however it made an appearance in 2022, and has proven to be one of the most popular on the market for bridal fashion. The large necklaces give an extra dimension with bright colours and are a great complement to any bride's outfit.
The multi-layered Diamond Bridal necklace is fashionable in the contemporary generation. It's because it's light and will not hurt your neck too much. Brides today prefer it rather than having four separate pieces and it also saves time. The multi-layered necklace comes in a variety of styles and shades. It is now the preferred option for brides of the new generation.
Diamond chokers are one the best bridal jewellery designs. Nowadays, bridal dresses appear unfinished without the element of a heavy choker. It is beautiful with any kind of lehengas that you can choose. And the best part is that it's not only beautiful, but also minimalist in the natural world. In 2022, every bride chose to include it as part of their jewellery collection.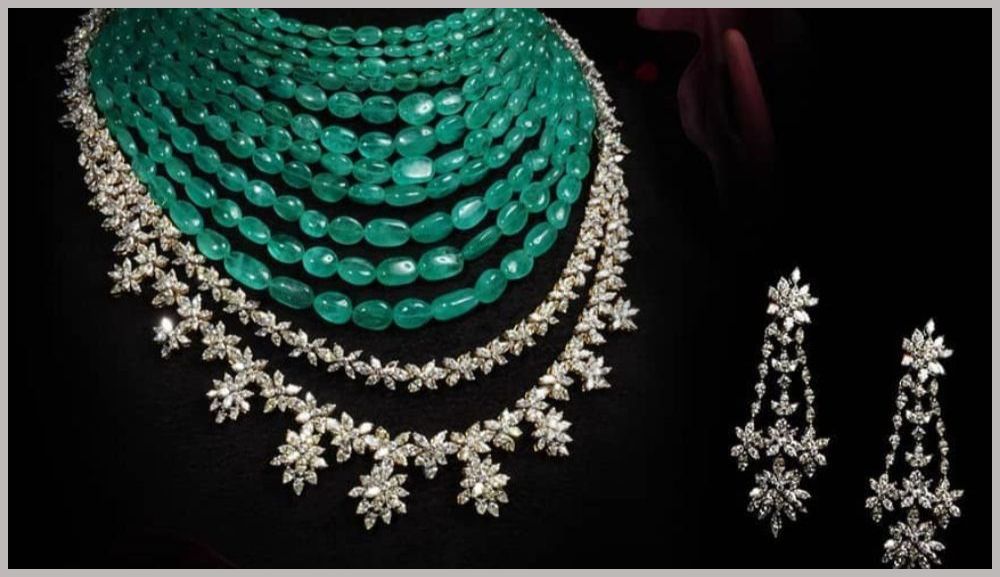 Layered Diamond Choker Sets:
This diamond choker that has six layers attracted our attention almost instantly! The necklace is among those pieces that offer many things without saying anything whatsoever, it's extremely minimalist and stylish. And when paired and against more sophisticated diamond earrings, it was a fascinating and effective switch-up and this is one of the stunning Diamond Bridal Jewellery designs in 2022.
A String of Diamond and Ruby Pendants:
Another innovative method to wear diamonds is as in this stunning diamond necklace that is shaped into tiny flowers and adorned with stunning rubies in the centre with earrings to match. Rubies are a wonderful choice to pair diamonds, particularly when you've chosen the traditional red bridal lehenga. You'll definitely rock your look with these types of pendants. 
This Sensational Emerald & Diamond Set:
The bride opted to layer an easy diamond-themed wreath over another, more chunky necklace made of blocks of emeralds underneath. This unusual combination provided a subtle burst of colour and an outstanding contrast to her cream lehenga. The elegant choice of emeralds as a separate necklace, with a stunning wreath of diamonds in the shape of leaves definitely becomes one of the top Diamond Bridal Jewellery Designs.
Diamond pearl necklace is one of the unique jewellery designs. Diamonds with pearls make your look more glamorous and stunning. Moreover this is very light weighted and you can carry it easily and can definitely rock your wedding by having that necklace in your neckline.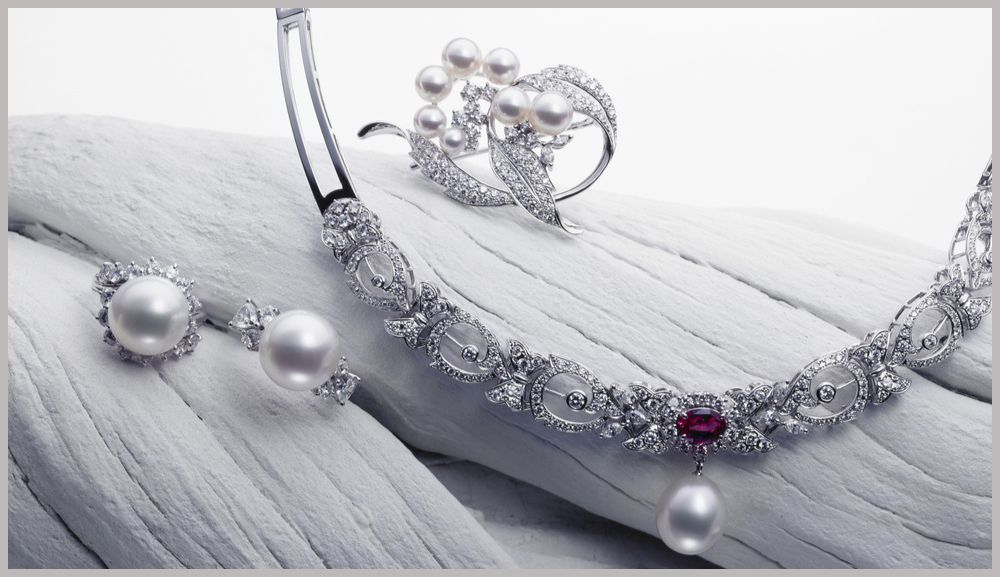 These are some of the stunning Diamond Bridal Jewellery designs that one can choose and definitely leave the people with awe. We can provide you with a variety of bridal jewellery designs and we can even customise it according to your own will. So if your big day is near, come to Abid Jewellers today and let us know about your ideal design and we can make it for you.